As 2014 draws to a close, I look back with gratitude for all the wonderful things I have experienced this year.
First and foremost, on June 5, 2014, my grandson Remy Brandon Fischer was born.  He is now almost seven months old, sitting up, playing with toys, and enchanting all of us with his calm nature and sweet disposition.  Remy and Nate continue to be constant sources of joy in my life.
My family has grown in other ways as well.  Not only have there been new babies across my family lines, I have found more and more new cousins.  This was a year when in April, we had an amazing reunion of the Brotman cousins in New York City.  I got to meet several of my second cousins for the first time as well as their significant others and some of their children.  It was definitely a major highlight of 2014 for me.  I am hoping we can do it again soon, and I am also beginning to think about a reunion for the Rosenzweig/Goldschlager cousins also.
On the Rosenzweig/Goldschlager side, I had a great time having lunch with my cousin Linda and her husband Harvey in Boston.
I have also been blessed with many other new cousins whom I have yet to meet in person, but with whom I have skyped, talked on the phone, or emailed.  My cousin Pete has been a wonderful friend and colleague as we shared the adventures of learning about our Seligman ancestors.  Gracias, mi primo, for it all. Talking to my cousin Marjorie was a special treat, as was skyping with my cousin Richard in Australia, talking to my cousin Jean in Georgia, my cousin Barry in Florida, my cousin Lois and her brother Paul, my Selinger cousins,my Kohl cousins, my Cole cousins, my Bacharach cousins, and my Cohen cousins!  Thanks also to Lou for the wonderful photos of my Cohen relatives. All of these conversations and email exchanges have made this year meaningful and interesting.
In addition, I have been blessed by the help and friendship of so many genealogy researchers this year.  I cannot list them all, but special thanks to my fellow bloggers Wendy, Su, Leslie (Pancho), Luanne, Alex, Stephen, Jana, Mary Anne, Charles, and all the other bloggers who have read and commented on the blog and also provided me with useful tips and research insights.  And thanks to all those who have helped through JewishGen or ancestry or Facebook like Dorothee, Beate, Walter, Ralph, Ned, Renee, Matthias, and many, many others who have helped me in my search.  I apologize for any names I haven't mentioned, but the list is so long that my aging brain cells cannot retain all the names.
Thanks to all my followers and readers, whether you comment or not, whether you read once a year or every post.  Although I like to think I am writing for posterity—for the future generations who cannot even read yet, it means a lot and makes doing this more fulfilling knowing that there are people out there who are reading what I write.  Special thanks to my brother Ira aka my medical consultant and to Laurel aka my consultant on matters of crime and mystery and to my cousin Jody, who found my aunt's notes on the Brotman family trees and sent me all the old family photographs from her basement.
And extra special thanks to my parents, who read every post, answer every question, listen to every boring detail, and support everything I do as they always have.
My daughters may not read every post, or even most posts, but I continue to hope that someday in the future they will be interested in knowing more about their family history and will have this resource to turn to for answers.  My daughters are in my head and in my heart with every word I write, every document I find, and every photo I share.  This is ultimately for them whether they know it or not.
And finally, for Harvey.  Thank you for putting up with my obsession, for supporting it, for listening and hearing, for sharing in the journey, and for taking joy in knowing that this is something that gives me great joy and satisfaction.  As with everything in our lives, I could not do this without your love and support.
The year did, of course, have its sad moments.  For me, the loss of my beloved cat Luna still makes my heart ache, but those sad moments just make me that much more grateful for all the happy times that far outweigh the sad times.  In addition to my genealogy adventures, I got to go to the Florida Keys twice this year and spent a great summer on the Cape.  I retired from a job I loved with no regrets, and I am now able to spend my days choosing what to do and when to do it.  I've found some meaningful volunteer activities and more time, of course, to research and blog.  I've even started writing a novel, something I've always dreamed of doing.
So it's been an amazing year in many ways, and I look forward to another productive and fascinating year ahead in 2015. Coming soon—a big breakthrough on my Brotman line! And more about the Nusbaums, and then on to my father's maternal lines.
I close with this annual report prepared by the WordPress.com people.  Thank you one and all, and happy New Year! May this be a year of happiness, health, fulfillment, and love for you all.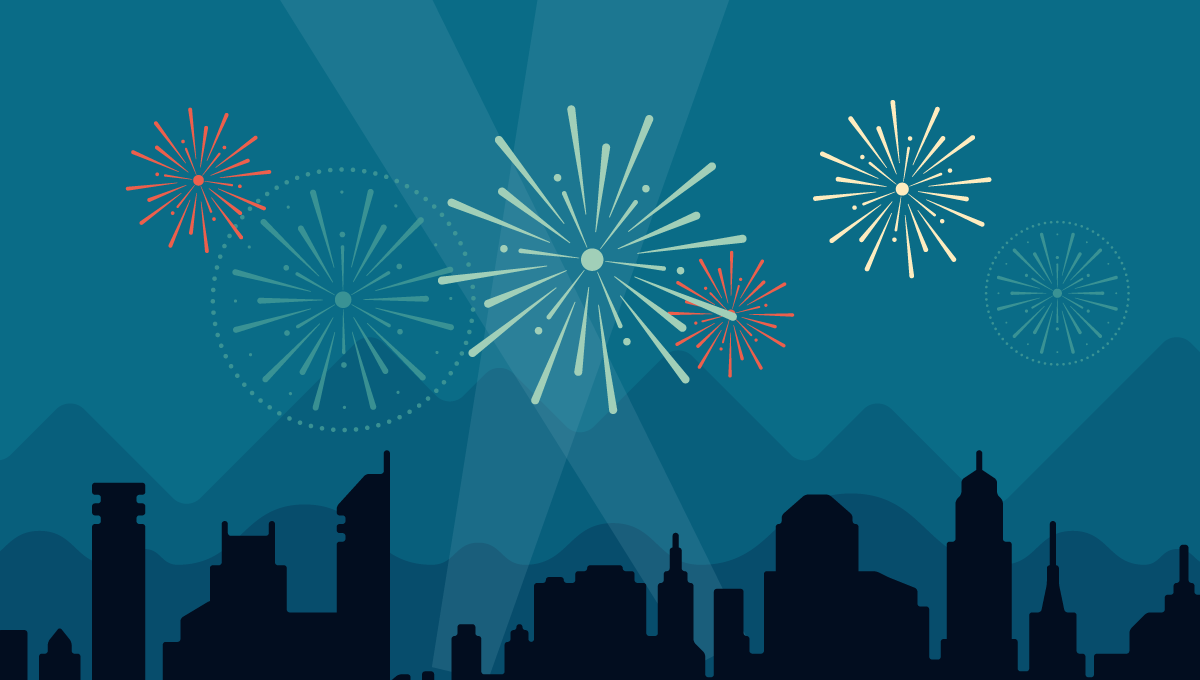 Here's an excerpt:
The concert hall at the Sydney Opera House holds 2,700 people. This blog was viewed about 22,000 times in 2014. If it were a concert at Sydney Opera House, it would take about 8 sold-out performances for that many people to see it.